Serving
Award Winning Food
Whether it's being voted best burger by the readers of Sky Hi News or People's Choice at the ICS World Championship Chili Cookoff we've got it. Come by and see for yourself our selection of burgers and local beers. See what's got people talking about our food!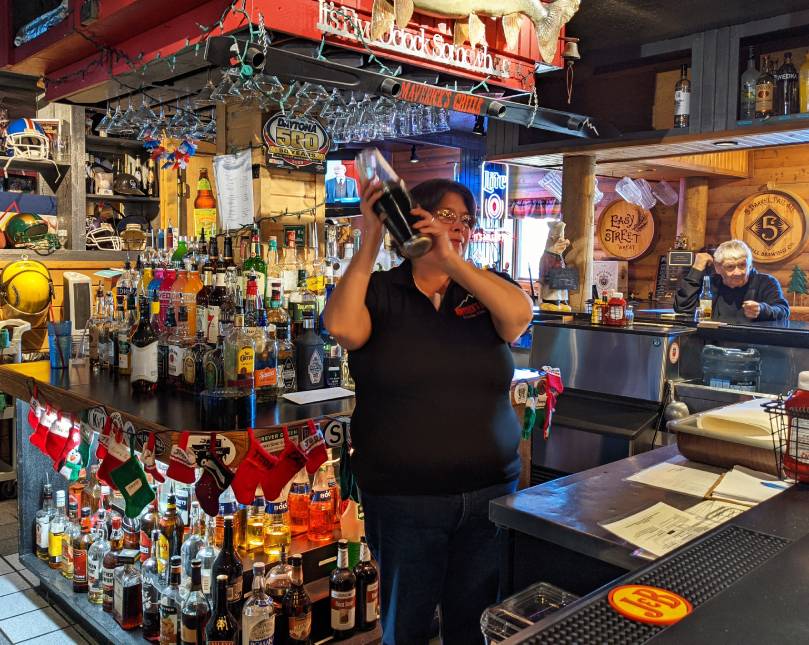 We change our food and beer menu several times a year to make sure we keep bringing you an unbeatable selection of burgers, wild game and local beers. Our menu offers everything from good old fashioned comfort food like homemade chicken fried steak to trend setting burgers piled high with Certified Angus Beef and elk sausage. From the old classics to innovative burger offerings, we're sure to have something everyone in your party!
Historic Family Friendly Environment
From housing prized heads of world-famous iceberg lettuce bound for New York City to serving as the town roller skating rink – the building that houses Maverick's has a long history in Granby. The building has had several uses in the last century, but it has served as the headquarters for our award-winning green chili, burgers, and local Colorado Beers since 2007.